This post features affiliate links, meaning we'll earn a small commission if you purchase through these links.
This french coconut pie with dulce de leche is made with a sablée dough, which is buttery, crisp, and crumbly. It's filled with a thin layer of dulce de leche and a super moist and delicate coconut filling.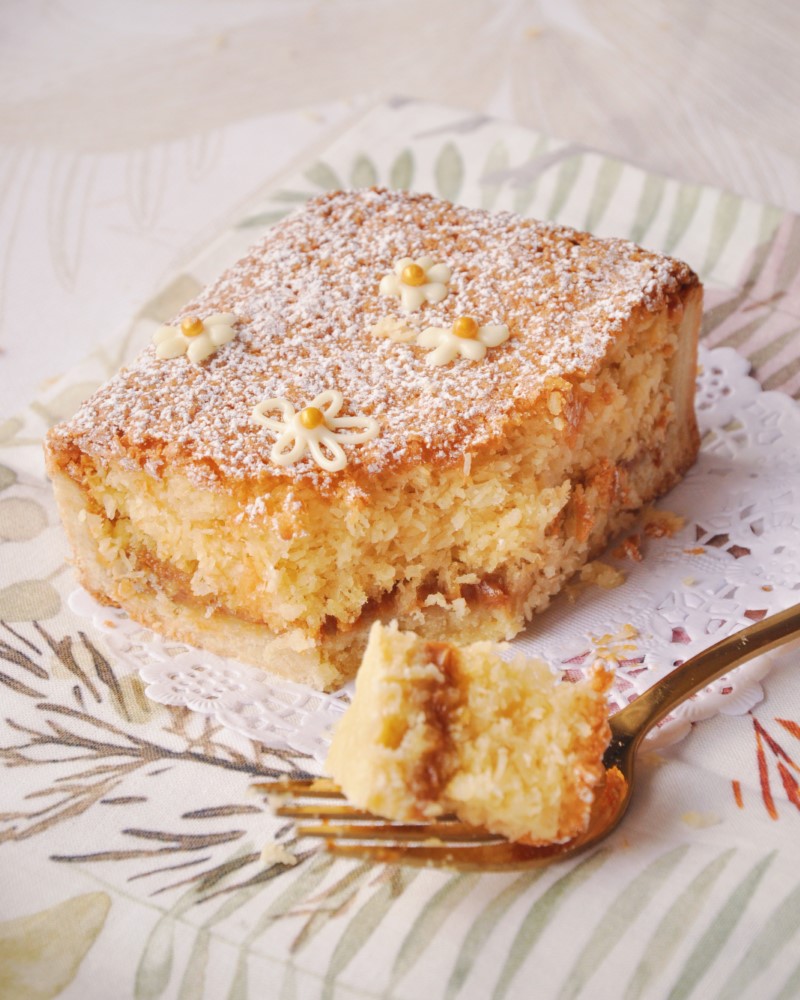 There are many ways for making coconut pie. The most common one has to be the American coconut cream pie, which consists of a pie crust with whipped cream and toasted coconut. For this recipe, I'm using French-style coconut pie, and I added dulce de leche because that's the way we do it in Argentina (and it's the best combination for coconut!). This pie is baked as a whole, with crust and filling at the same time. The filling is moist, coconut-y, and perfectly sweet, and it's made of eggs, unsweetened shredded coconut, and sugar. I also added honey and cream to make it extra moist. To decorate this pie, I sifted icing sugar on the surface and made some white chocolate flowers to place on top.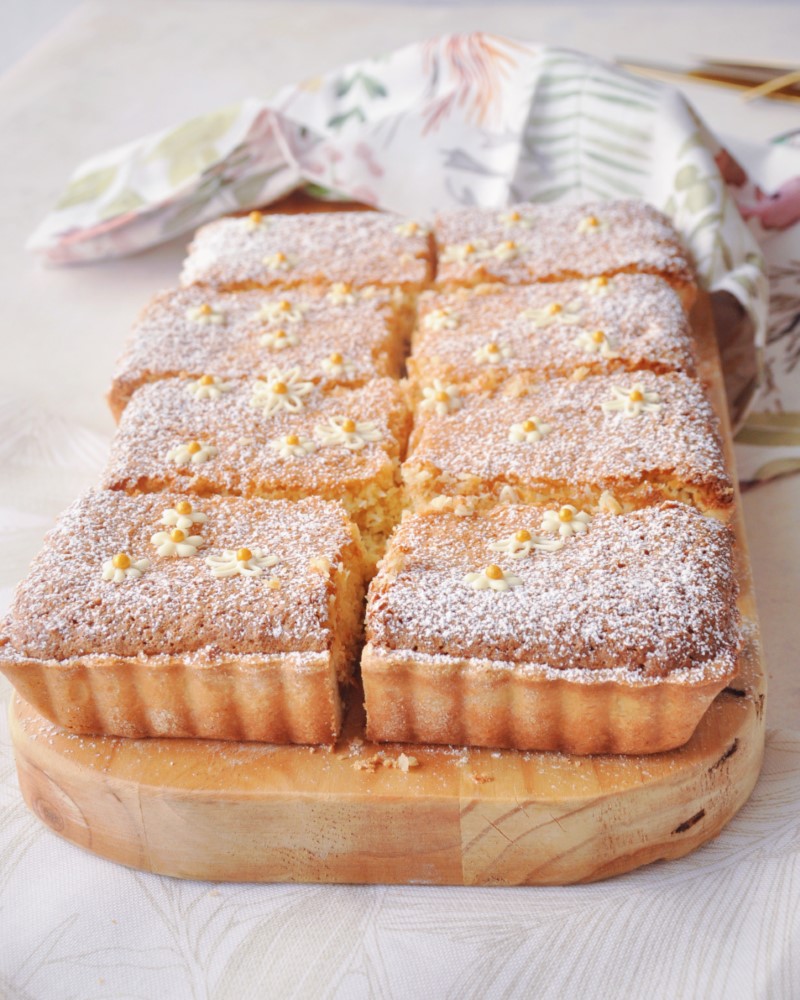 ¿How to make French Coconut Pie with Dulce de Leche?
These are roughly the steps we're going to follow to make this recipe:
Make the dough, refrigerate, shape the crust, and freeze
Mix the filling
Spread dulce de leche over the frozen crust
Pour the coconut filling over the dulce de leche
Bake and let cool before serving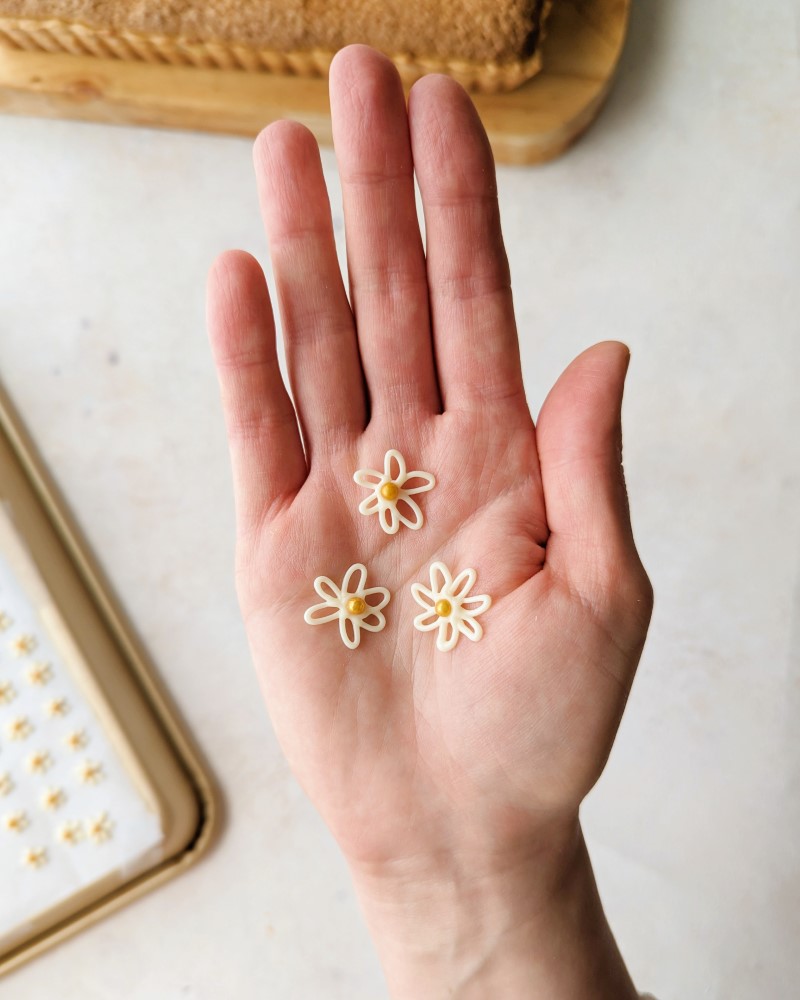 ¿How to decorate French Coconut Pie with Dulce de Leche?
The hardest part of making this pie is trying to figure out the decoration! We usually try to decorate our desserts with the ingredients we used to make them. In this case, the ingredient list is short and simple, which makes it difficult to choose a decoration. These are the ideas I came up with:
Icing sugar: Sift it all over the pie surface. You can also use a stencil sheet if you want to create something more stylish.
Dulce de leche piping: Add a border of dulce de leche using a piping bag with a small star tip. This is a great idea if you're serving this pie as a dessert.
White chocolate flowers: Make your own chocolate flowers using candy melts and golden pearls. It's easy and you can save the leftover flowers for another occasion.
Real flowers: Grab some non-toxic flowers from your garden and place one on top of each slice.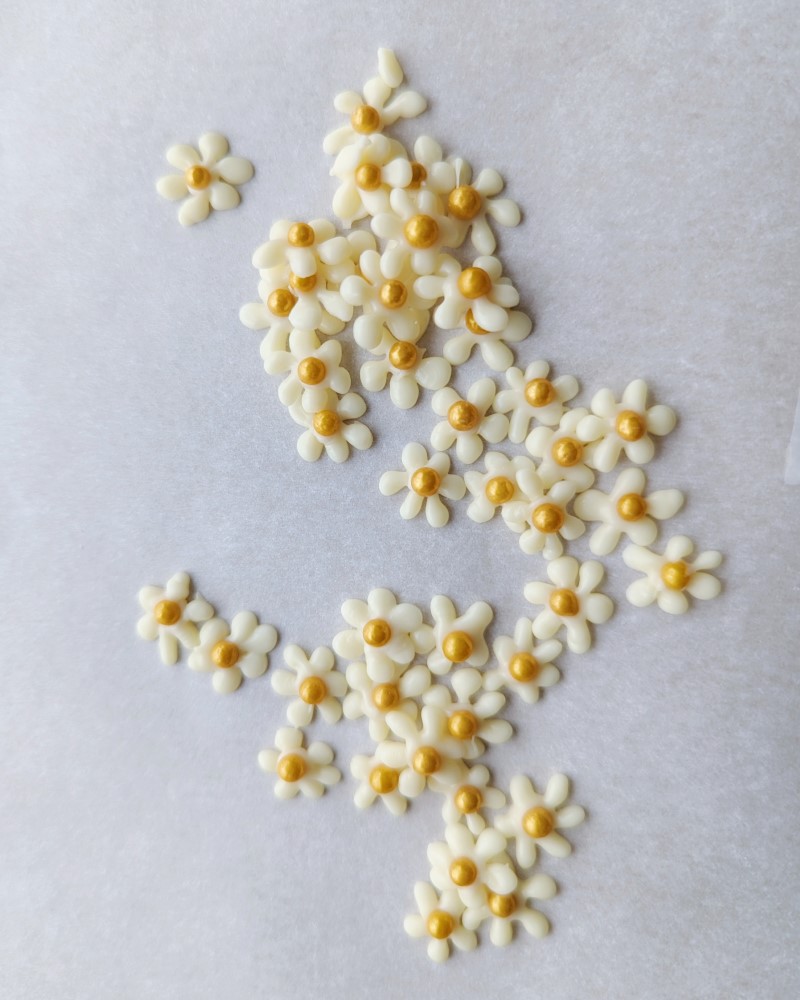 Where can I get dulce de leche?
I normally buy dulce de leche for my recipes instead of making it at home. It saves time and the results are usually better! I usually order it online, because where I live the good brands are not so easy to find. If you want to do the same, check out these links below (I included only dulce de leche for baking, which is perfect for this recipe):
Don't forget to use my discount code LUCIAPAULA in your first purchase from Pampa Direct to get a 10% discount.
Baker's tips
Follow the baking instructions carefully
This recipe calls for a baking temperature of 330°F (170°C). If the temperature was higher than this, you could risk burning the outside and getting a raw crust. If you don't own an oven thermometer, I recommend pre-baking the crust. For that, freeze the crust in the pan, and place aluminum foil or parchment paper, following the shape of the crust, to prevent it from getting too golden. Bake it for 15 minutes. After that, let it warm and place the filling. Complete baking until the top is gold and the filling stops jiggling when you shake the pan.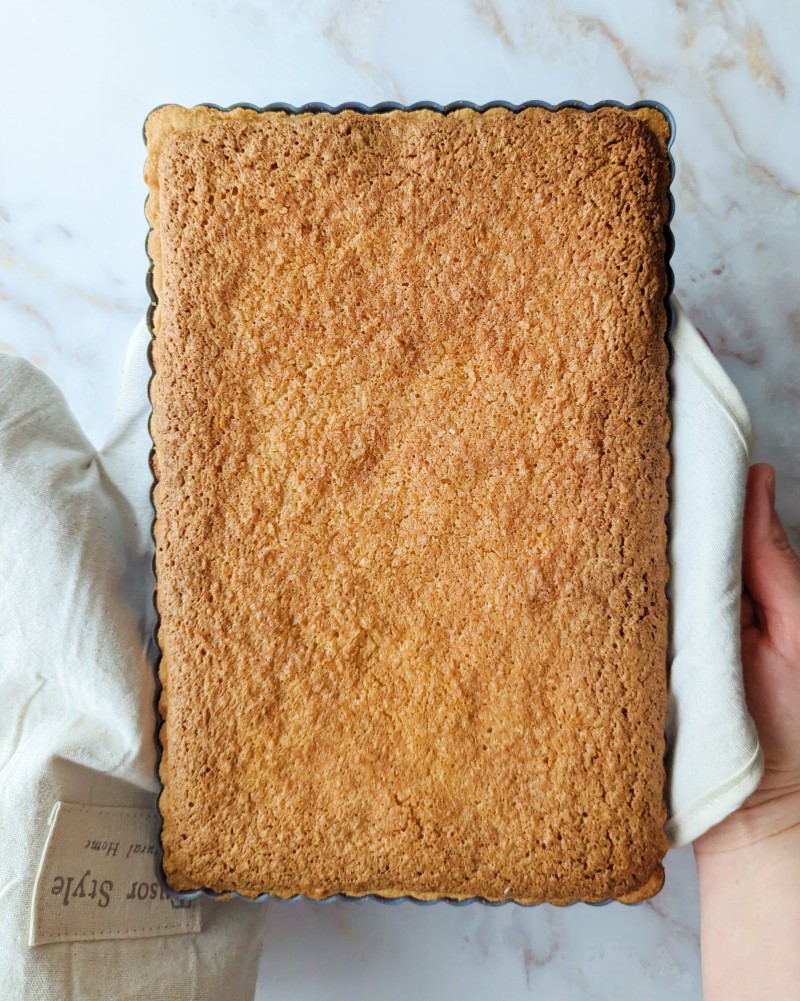 When should I unmold and cut the French Coconut Pie with Dulce de Leche?
This pie can be a little fragile so it's better to let cool completely before unmolding and cutting, approximately 4 hours. I recommend baking the pie a day in advance so that the flavors set and the pie gets firmer.
Conservation of French Coconut Pie with Dulce de Leche
Keep the coconut pie in an airtight container at room temperature for up to a week. You can also freeze it after baking for up to 3 months. Make sure to cool it down and wrap it tightly before freezing it. To thaw it, leave it in the fridge overnight or at room temperature for at least 4 hours.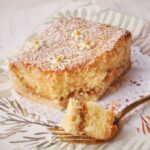 Print Recipe
French Coconut Pie with Dulce de Leche
This French Coconut Pie with Dulce de Leche is made with a buttery and crumbly sablée dough. It's filled with an amazing combination of dulce de leche and a moist coconut filling. It's the best pair of coffee or tea for coconut lovers!
Equipment
1 10×6-inch rectangular tart pan or 9-inch round tart pan
Ingredients
For the dough:
150

g

Unsalted butter

100

g

Granulated sugar

1

tsp

Vanilla Extract

3

Egg yolks

250

g

All purpose flour
For the filling:
250

g

Dulce de leche

300

g

Unsweetened shredded coconut

120

g

Granulated Sugar

3

Eggs

2

tbsp

Vanilla extract

30

g

Honey

2 tbsp

60

g

Whipping Cream
For the decoration:
2

tbsp

Icing Sugar

powdered sugar

50

g

White coating chocolate or candy melts

Golden or yellow pearls or sprinkles
Instructions
For the dough:
In a stand mixer with a paddle attachment, mix the softened butter with the sugar, and the vanilla extract until creamy and light. Add the yolks and combine.

Add the flour and finish mixing until combined. Form a dough with your hands and cover it with plastic. Refrigerate for half an hour.

Remove from the fridge and knead slightly to get a softer dough. Roll the dough with a rolling pin.

Press the dough into a tart pan, prick with a fork, and leave the crust in the freezer until the filling is ready.
For the filling:
In a bowl, beat the eggs with the sugar, honey, and vanilla extract until pale and creamy, almost like a ribbon stage. Use a stand mixer with a whisk attachment or a handheld mixer.

Mix in the shredded coconut and cream, gently, with a spatula.

Spread the dulce de leche on the frozen crust.

Pour the filling into the crust on top of the dulce de leche.

Bake at 340°F (170ºC ) in a preheated oven for approximately 40 minutes or until the filling is golden brown and it does not jiggle when you shake the pan. Let cool before decorating.
For the decoration:
Melt the coating chocolate and place it in a small piping bag or a paper cone.

Draw small flowers on a silicone sheet or parchment paper with the chocolate. Place a pearl in the center before the chocolate hardens. Let cool.

Sprinkle powdered sugar over the pie. Place the chocolate flowers and serve.