Dulce de leche is one of the most loved ingredients in Latin American baking. It's also widely used all around the world. In this post you'll find all you need to know about dulce de leche: how's it made, its origins, how to use it, and more!
What is Dulce de Leche?
Dulce de leche is a sweet confection typically made by cooking milk and sugar on low heat. During cooking, the sugar caramelizes, and the liquid evaporates, resulting in a creamy and rich product. It has a nice and toasted color, caramelized taste and a hint of dairy flavor.
Dulce de Leche in Latin America
Dulce de leche is widely used throughout Latin America in family homes, bakeries, pastry shops, and restaurants. There are also commercial sweets made with dulce de leche. You can find it as dulce de leche in almost all Latin American countries. But it's also known as "manjar" in Chile, "arequipe" in Venezuela, and in some parts of Colombia. In Mexico, it is called "cajeta", and it's made with goat milk. Also, in Chile and Peru, there is a similar product called "manjar blanco" which is a lighter version of dulce de leche and is commonly made with condensed and evaporated milk.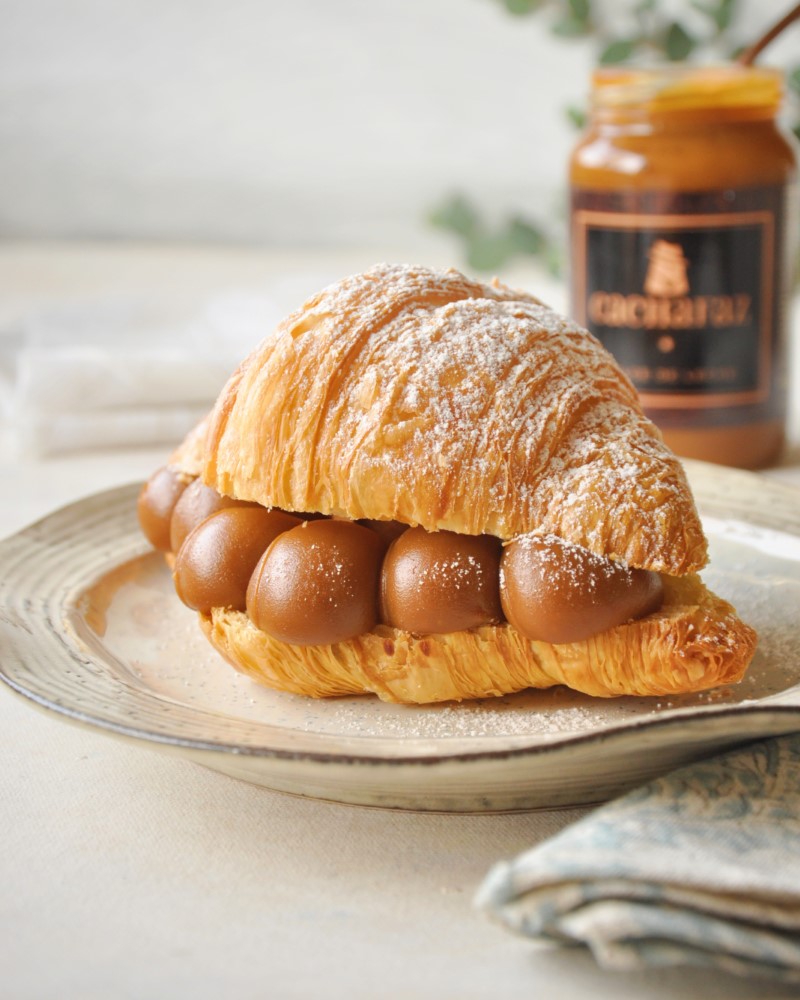 Origins of Dulce de Leche
The origin of dulce de leche is in dispute between different countries. These are the most popular stories:
In Argentina, people say that during the Pact of Cañuelas, back in 1829, the cook of the governor of the province of Buenos Aires, Juan Manuel de Rosas, was making "lechada", a mixture of hot milk with sugar that used to serve as a sweetener for "mate" tea. The cook forgot the lechada on the stove, and when she returned, she found dulce de leche already formed. Another similar story tells that dulce de leche was created in France in 1804 when Napoleon Bonaparte's chef overcooked milk with sugar, accidentally making dulce de leche.
Besides all these similar stories about dulce de leche's creation, the information out the seems to be pointing to Indonesia, where dulce de leche was made and later transferred to the Philippines in the 6th century. When the Philippines became a Spanish colony, dulce de leche was exported to America, where its consumption would spread throughout the continent.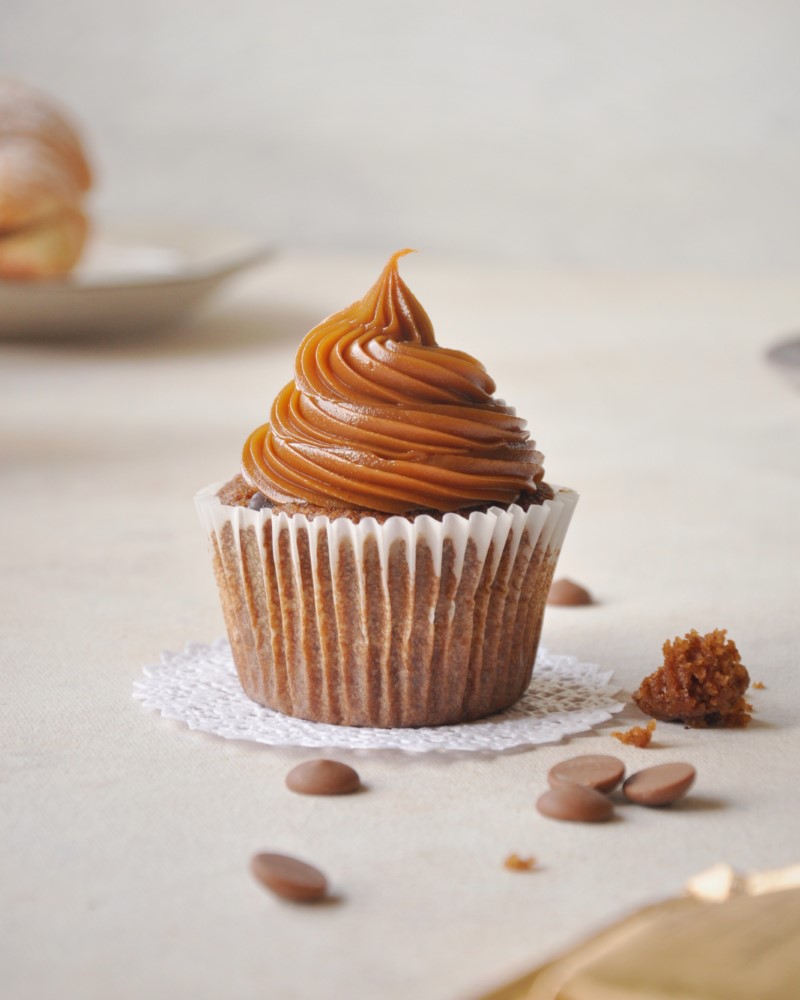 What is Dulce de Leche used for?
Dulce de leche is used for countless pastry and bakery products. Here are some examples of what dulce de leche is used for (especially in Argentina):
To spread on toast
Filling for croissants, sweet buns, and donuts
Crepes or pancakes
Cake filling: millefeuille, rogel cake, sponge cake, chocotorta (made with chocolate cookies and cream cheese)
Filling alfajores and churros
Flavor for desserts: flan, dulce de leche lava cake, cheesecakes, mousses
Filling for chocolates and dulce de leche cones covered in chocolate
Ice cream
Filling for coconut pie, pastafrola, and other pies and tarts
Dessert side: flan, bread pudding, brownies
Dulce de leche sauce for drinks and desserts
Cookies with dulce de leche (such as dulce de leche thumbprint cookies)
Petit fours: profiteroles, mini cakes, puff pastry products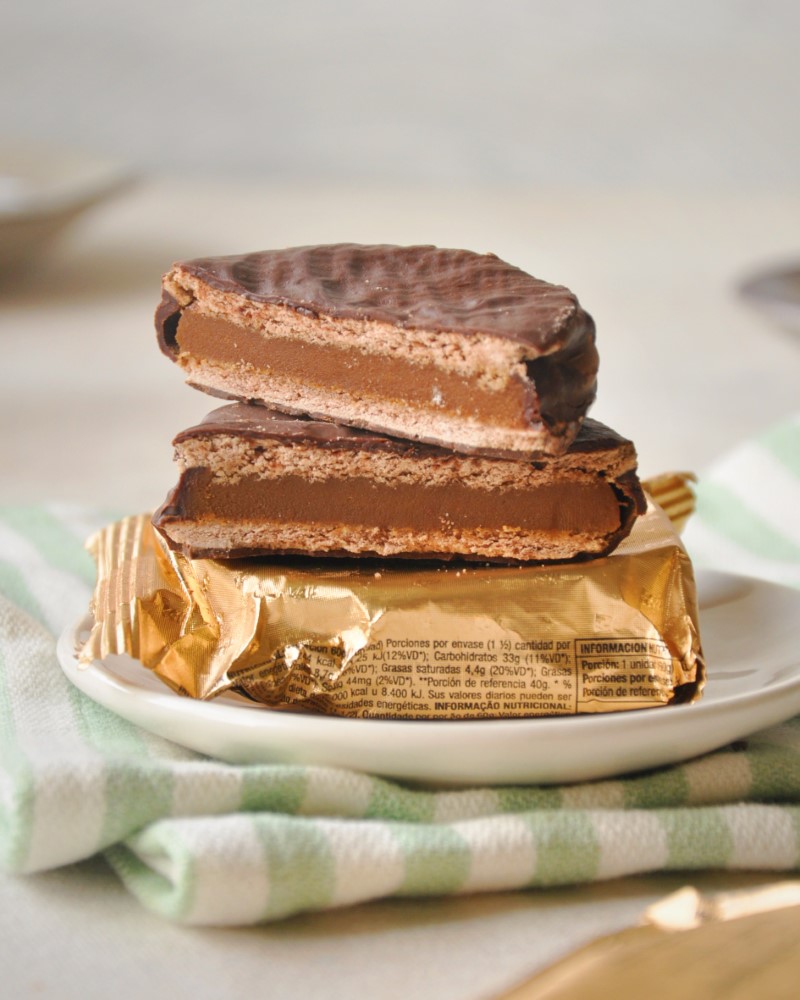 Types of Dulce de Leche
In Argentina, Chile, Uruguay, and other countries in South America, you may find different types of dulce de leche at the stores, according to its use. The three basic types of dulce de leche, according to their thickness are:
Traditional or Classic Dulce de Leche
It's the one you'll find more easily at the store. It has a creamy and light consistency. Depending on the brand, it can be more fluid or thicker. It is normally used as a spread, to fill crepes, as a side to desserts, or as a dessert sauce.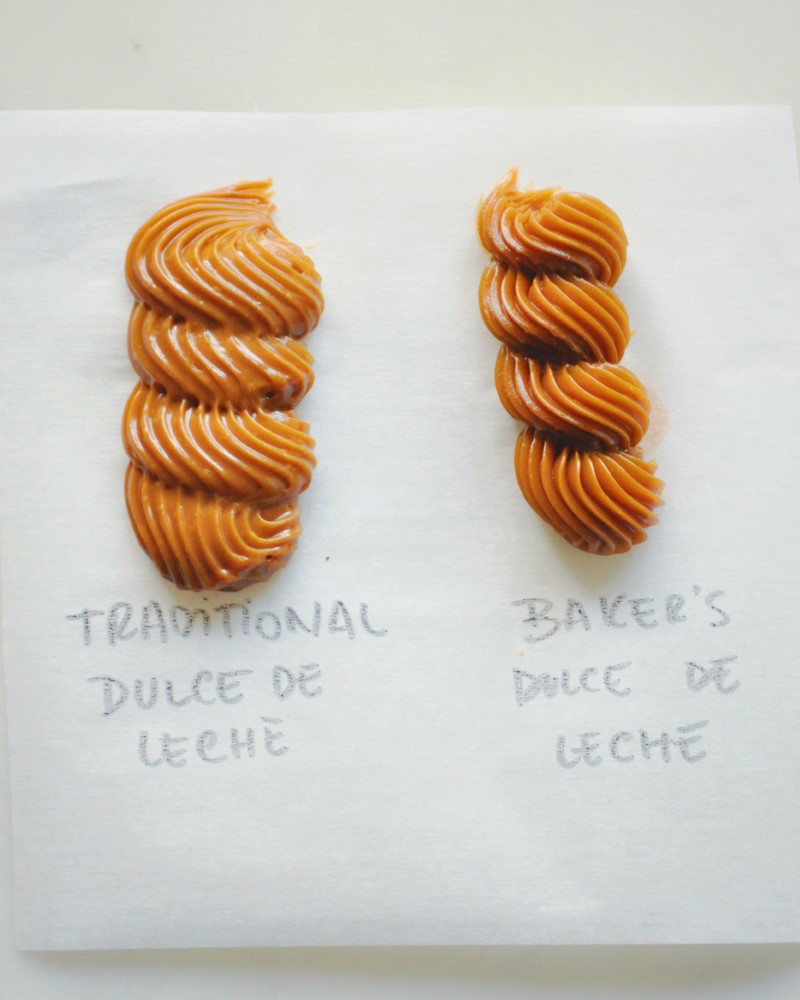 Baker's Dulce de Leche (or dulce de leche for baking)
Baker's dulce de leche is much firmer than the traditional one. Thanks to its consistency, it can be used as a filling for cakes or piping decorations since it keeps its shape at room temperature. We also use it for filling alfajores, croissants, and other bread products. It's a little hard to get in many countries, but when making it at home, you can get to that consistency by cooking it longer.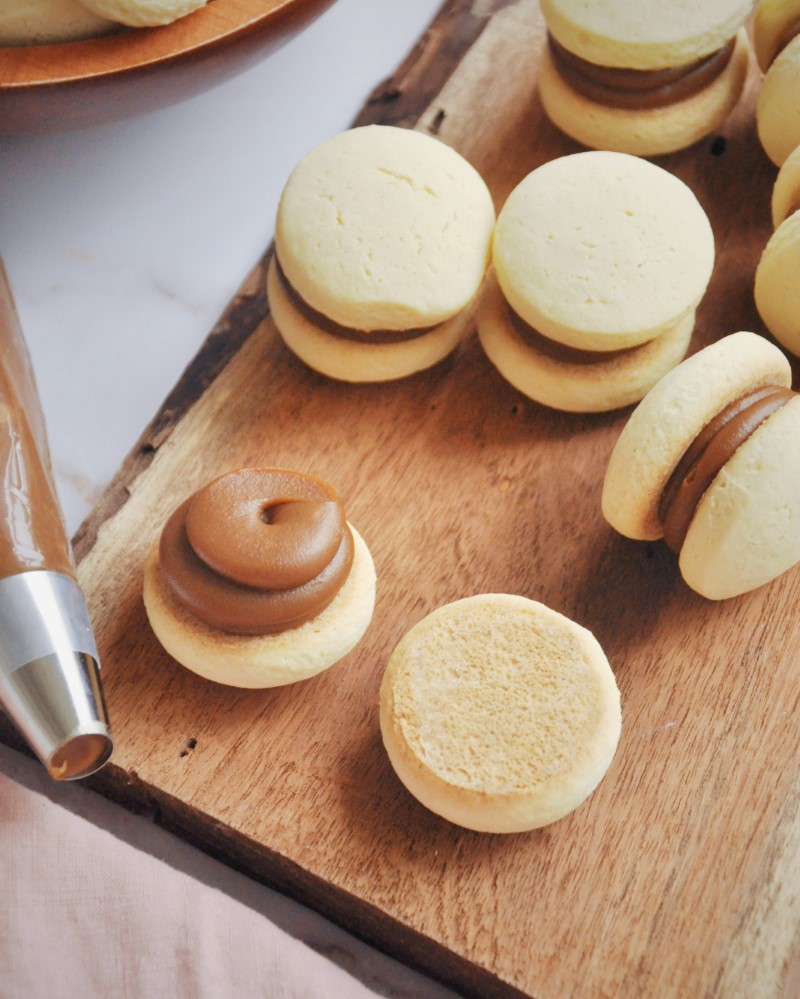 Dulce de Leche for Ice Cream
Ice cream parlors use it throughout Argentina. It has a super thick consistency and intense color and flavor. Ice cream factories love to use it since it's concentrated, which helps them use fewer amounts of it. Ice cream dulce de leche contains less sugar than regular ones. That is useful for the freezing process. This type of dulce de leche is hard to find in supermarkets; you must purchase it in specialized stores.
Ways to make Dulce de Leche
Milk and sugar reduction: the traditional way
Combine milk and sugar in a saucepan. Heat over low heat until the sugar caramelizes and the mixture thickens. It can take around 3 hours, and you must stir it constantly. In addition, some people add a small amount of baking soda to speed up the caramelization.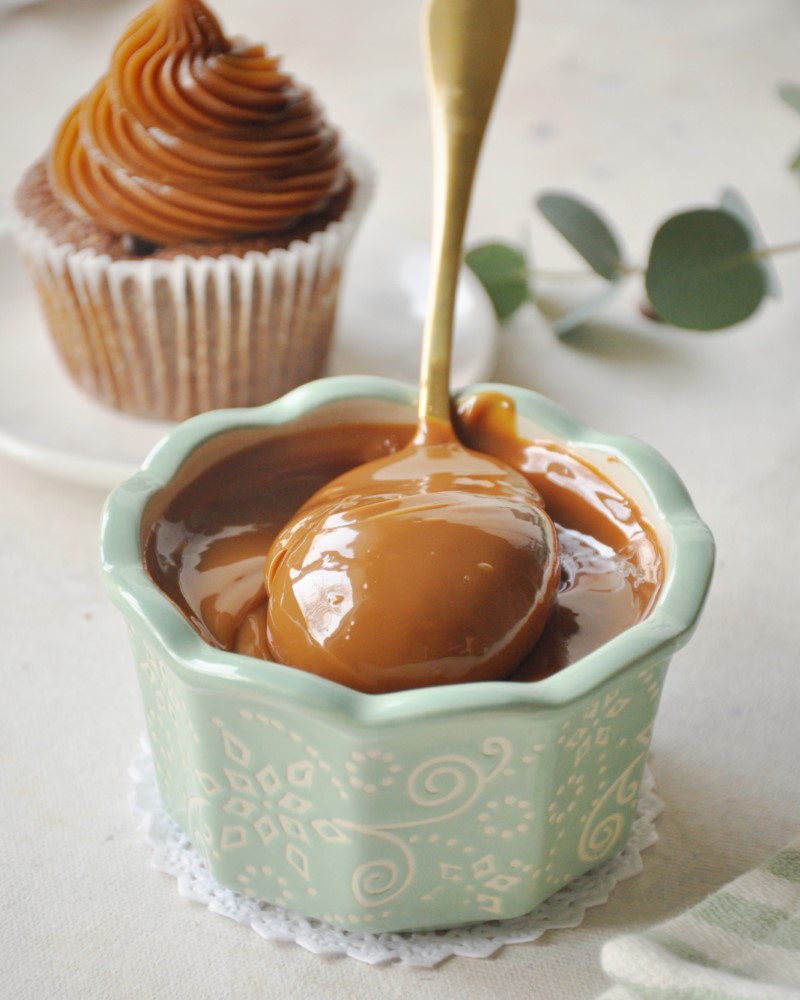 Bain-Marie in the oven (using sweetened condensed milk)
Place sweetened condensed milk covered with tin foil and place in a bain-marie in the oven for approximately 2 and ½ hours. Stir it every 30 minutes until completing the cooking time. With this method, it can come out a bit lumpy so you have to mix it well or blend it to make it smooth. See the more detailed recipe here.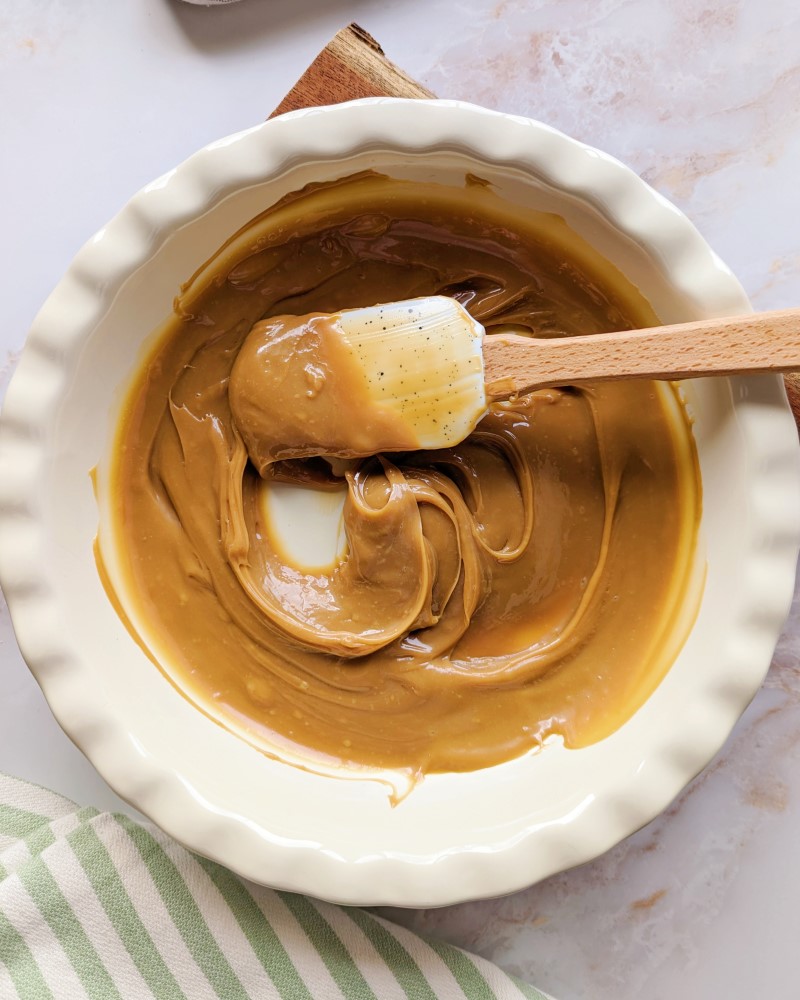 InstantPot on slow cook (using sweetened condensed milk)
Open the can of sweetened condensed milk and pour it into the pressure cooker pot. Cover and cook with the ventilation open for approximately 3 hours. See the more detailed recipe here.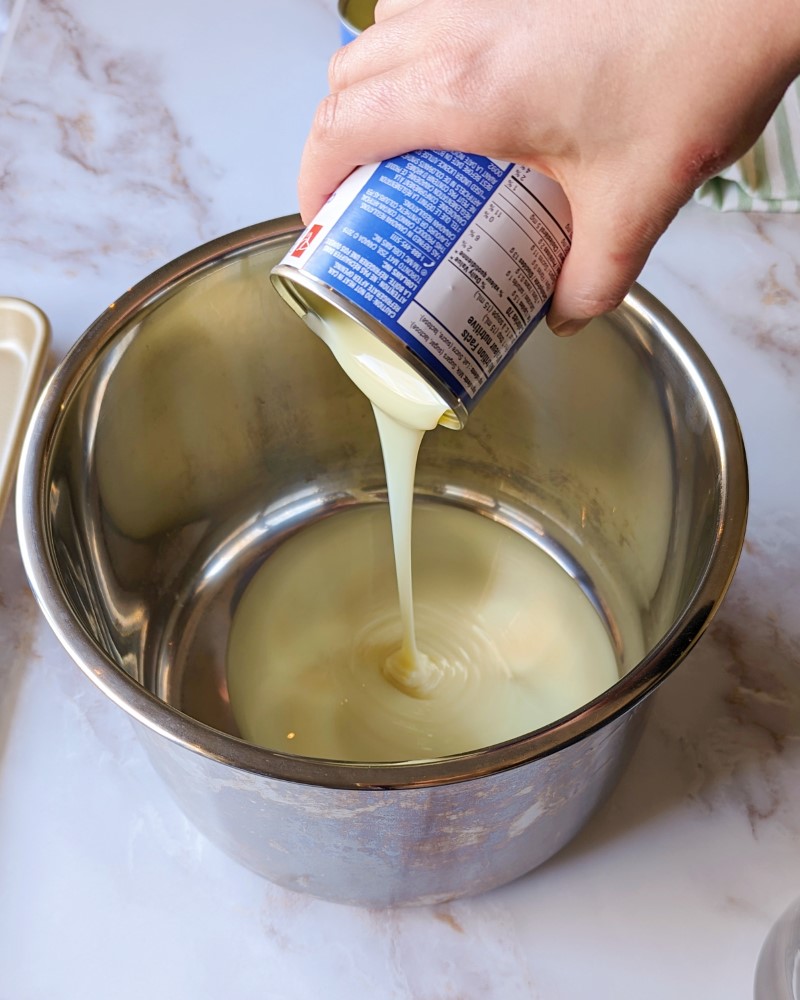 Bain-Marie with canning jars (using sweetened condensed milk)
Pour the sweetened condensed milk inside the jars and put the lids on. Place the jars in a tall pot filled with water, and boil them over low heat for approximately 3 hours. Refill the pot with water as it evaporates.
My favorite way of making dulce de leche at home is by cooking condensed milk in canning jars since it's easy and less messy. Also, the result is a smooth dulce de leche that doesn't need to be blended. Click here for my detailed recipe.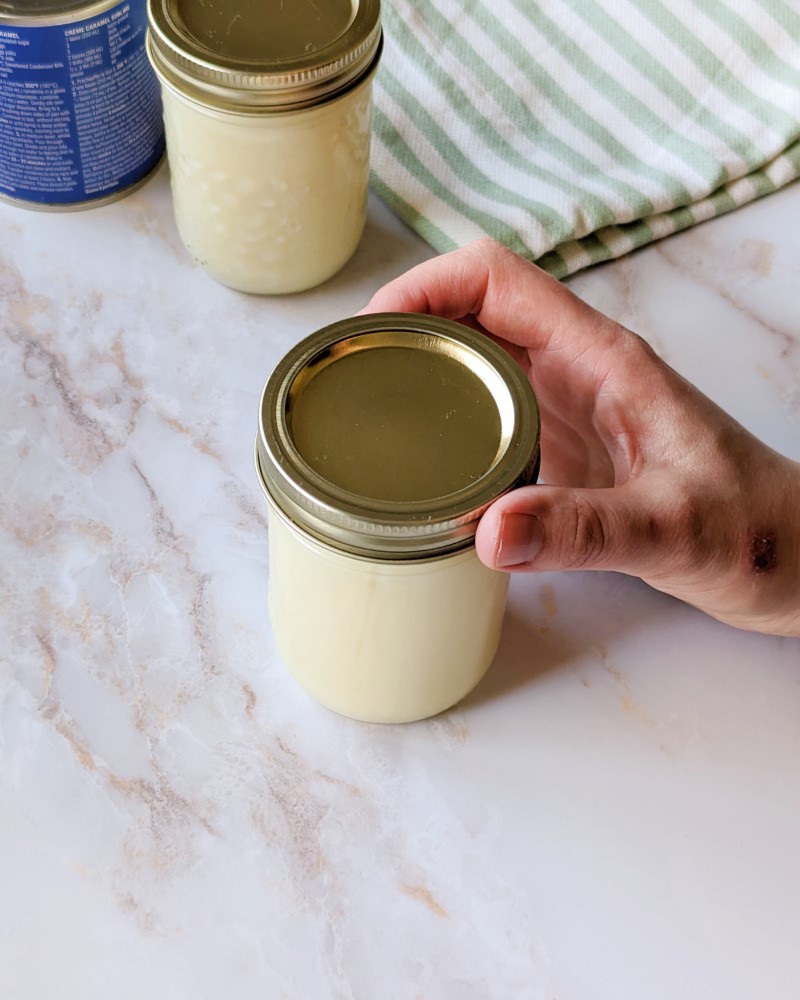 What's the difference between Dulce de Leche and Caramel?
Although they look similar, dulce de leche and caramel are not the same. Caramel or salted caramel is made from caramelized sugar to which we add cream and butter to create a creamy and fluid product. It tends to be sweeter than dulce de leche and is usually more liquid.
Dulce de leche is made with two basic ingredients: sugar and milk, which we cook together until reaching caramelization. Dulce de leche is creamier and silkier than caramel, it is also a little less sweet. On top of that, dulce de leche tends to have a more versatile consistency for use in baking and pastry products. While both have that caramelized flavor, dulce de leche has a more complex taste with a hint of dairy.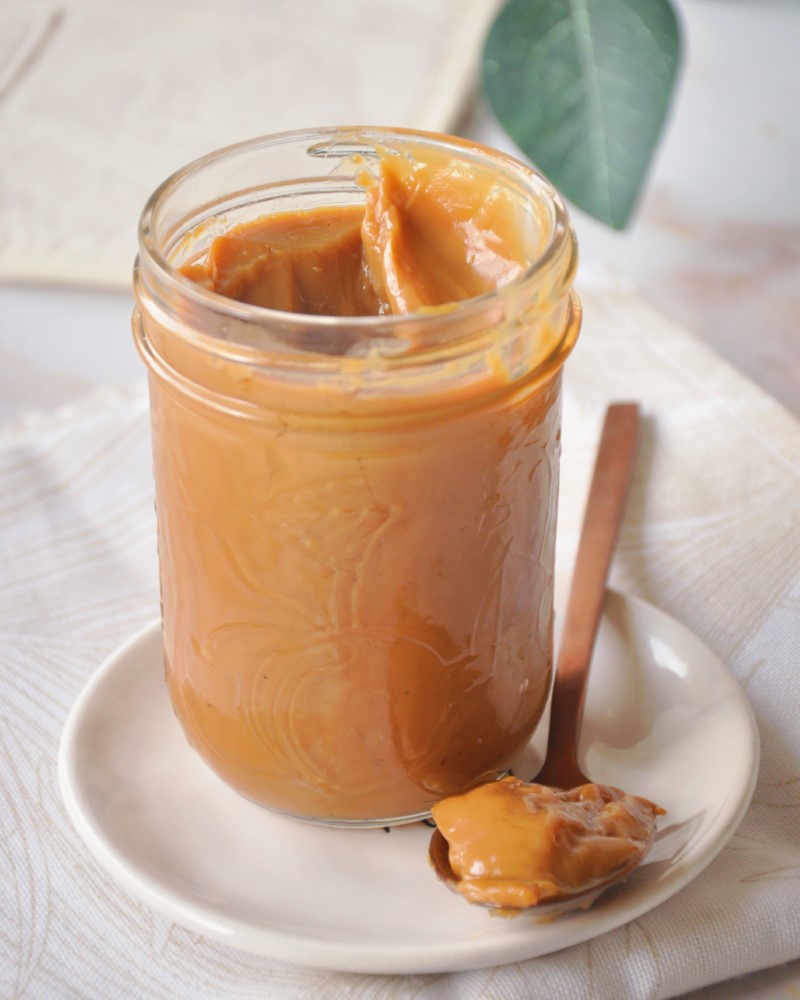 Where to buy Dulce de Leche?
Access to dulce de leche depends on the country you are in. It's generally available in supermarkets and pastry shops throughout Latin America and Spain.
In the United States and Canada, you can find it in most supermarkets, in the baking aisle or Latin aisle, but the variety of brands and types is usually poor. In North America, you can mostly find classic or traditional dulce de leche, with consistencies that vary from liquid to slightly firm.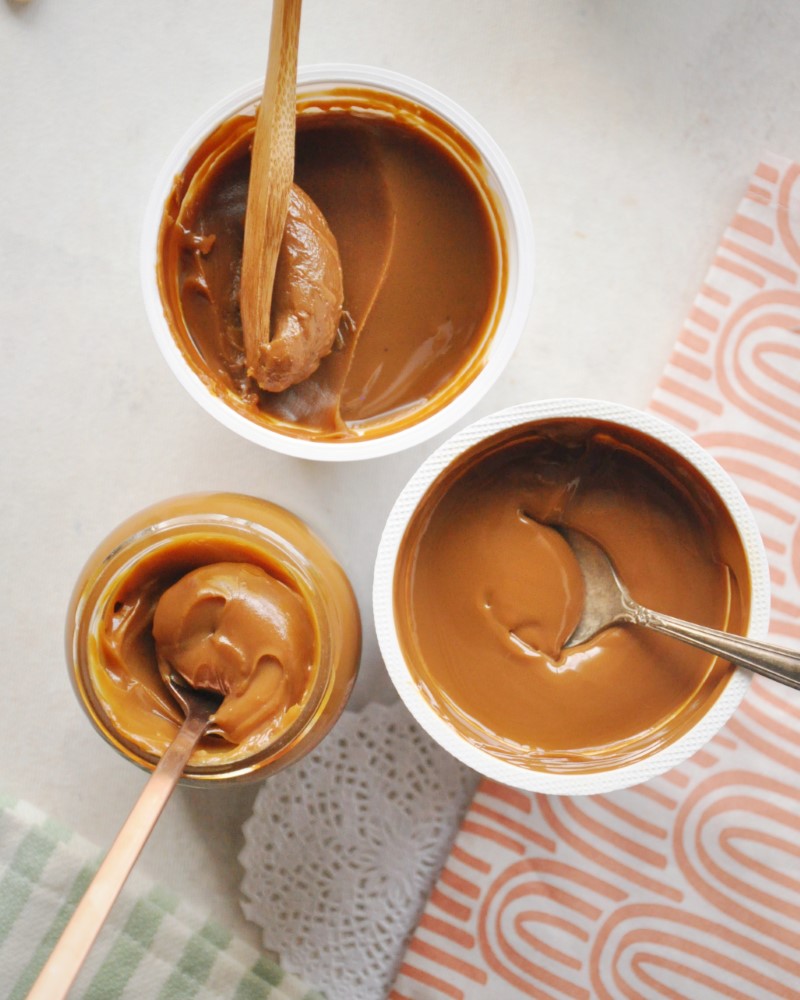 My favorite brands of Dulce de Leche
I normally buy dulce de leche for my recipes instead of making it at home. It saves time and the results are usually better! I usually order it online, because where I live, the good brands are not so easy to find. If you want to do the same, check out these links below (I included both classic dulce de leche and dulce de leche for baking):
Don't forget to use my discount code LUCIAPAULA in your first purchase from Pampa Direct to get a 10% discount.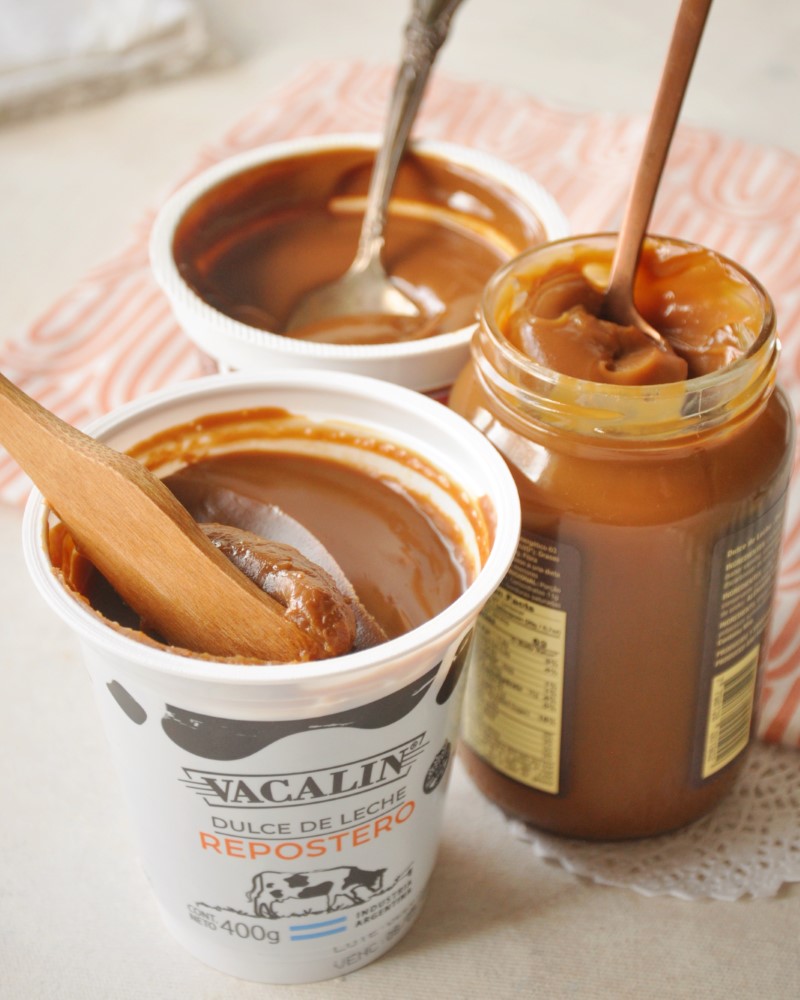 Recipes with Dulce de Leche
If you're a dulce de leche lover, like me, or if you'd like to learn how to use dulce de leche, you should check out my recipes with dulce de leche: