This post features affiliate links, meaning we'll earn a small commission if you purchase through these links.
Smooth, silky, creamy, and sweet, with that caramelized flavor, dulce de leche is a simple ingredient that goes well with anything. It is one of the most characteristic elements of baking in South America, especially in Argentina, where it's easy to find in stores, and there is a wide variety depending on what you use it for.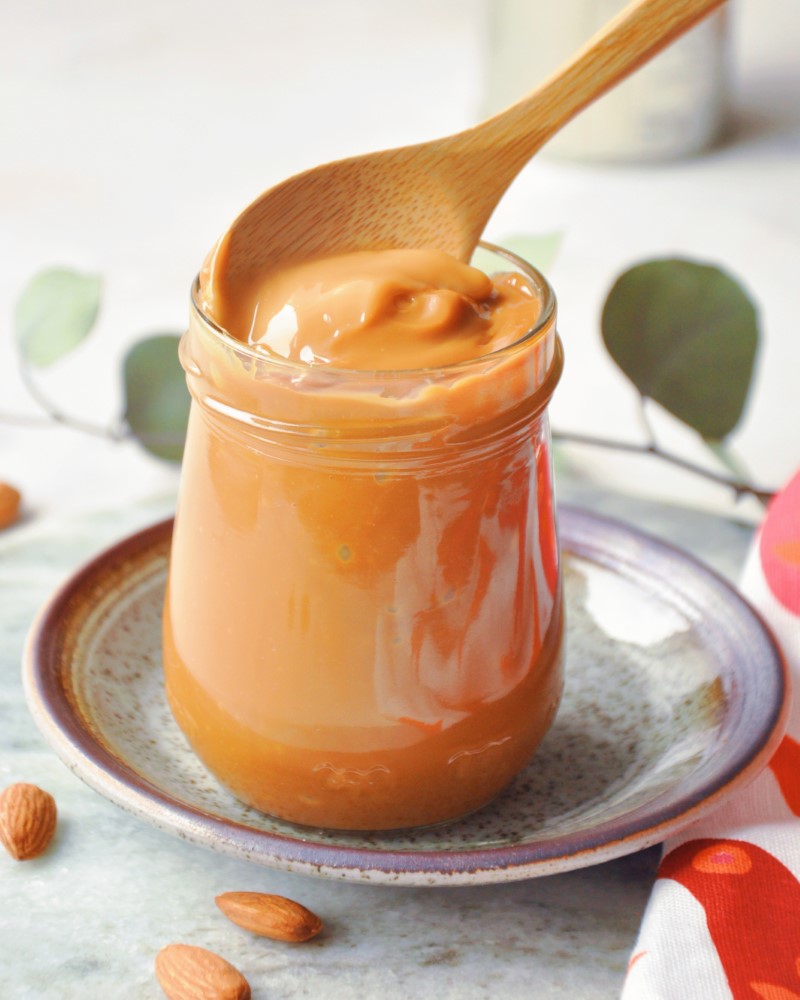 In North America, you can find it in the baking section of some grocery stores. There are different ways of making dulce de leche at home. Today, I want to share with you the method that I like, with sweetened condensed milk. As a person who tried a lot of brands and kinds of dulce de leche, I must say, condensed milk dulce de leche is not far from the real thing. It's sweet, caramel-ey, and delicious. It has a lighter taste than the store-bought ones from Argentina.
The standard way of making dulce de leche is by mixing milk and sugar on the stove for hours. The benefit of using sweetened condensed milk is that the procedure is easy and does not require too much effort.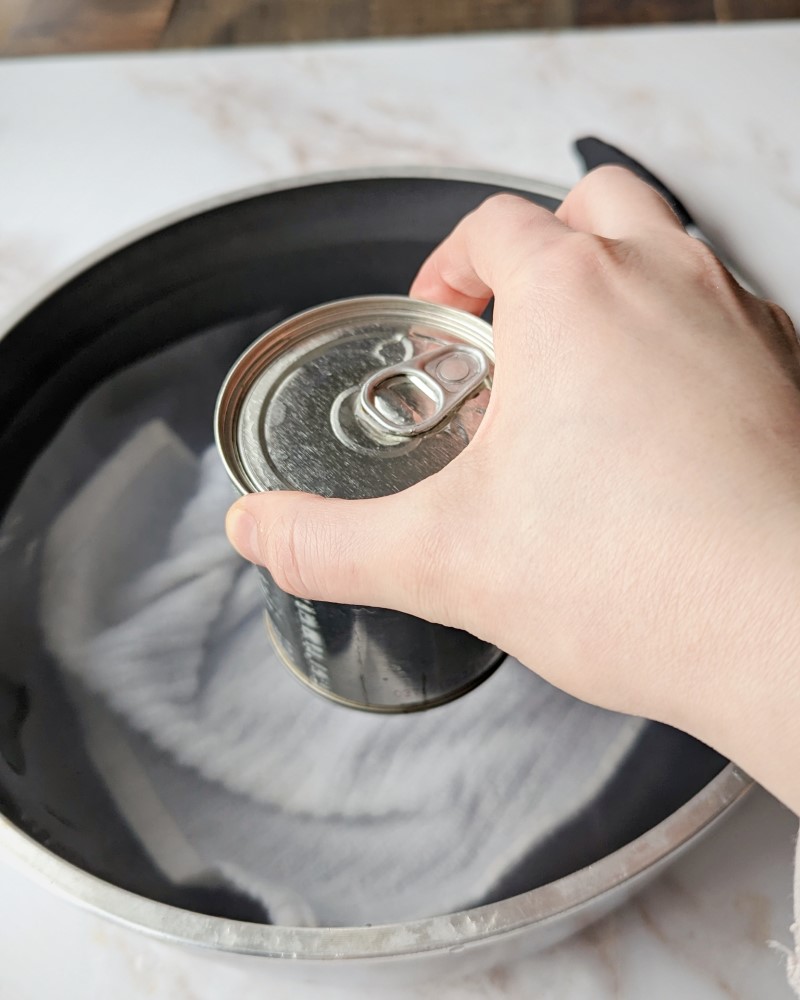 If you're interested in making recipes with dulce de leche, you should try out my dulce de leche thumbprint cookies!
How to make dulce de leche at home?
These are roughly the steps we're going to follow to make dulce de leche at home (IMPORTANT: read the full recipe to learn about safety measures)
Place the cans in a pot with water
Boil for 3- 4 hours
Let cool in the water
Store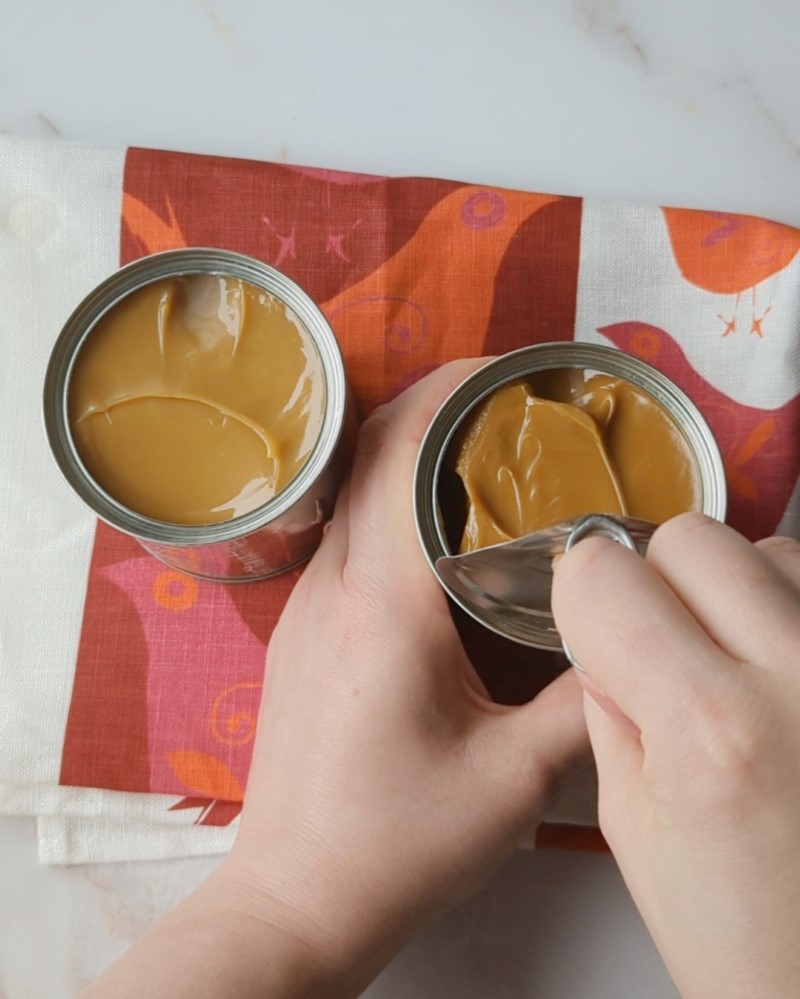 Getting the right consistency
In Argentina, the classic dulce de leche has a slightly fluid consistency. Thick dulce de leche, or dulce de leche for baking, is firmer and great for filling cakes, alfajores, and tarts. It's also better for baking.
The longer we cook dulce de leche, the firmer it will be. Here's a quick guide to learning about cooking time according to the desired thickness:
2 – 2 ½ hours of cooking time: Light and liquid dulce de leche, it can be used as a sauce to pair with flans, ice cream, brownies, and other desserts.
2 ½ – 3 ½ hours of cooking time: Light brown color, a little firmer. Similar to the classic dulce de leche in Argentina. It can be used for spreading on toast, making creams and mousses, as a filling for some cakes, and as a side for desserts.
3 ½- 4 ½ hours of cooking time: Dark and firm dulce de leche, similar to baking dulce de leche in Argentina. It is used to fill alfajores, cakes, and tarts. It can be used to pipe decorations.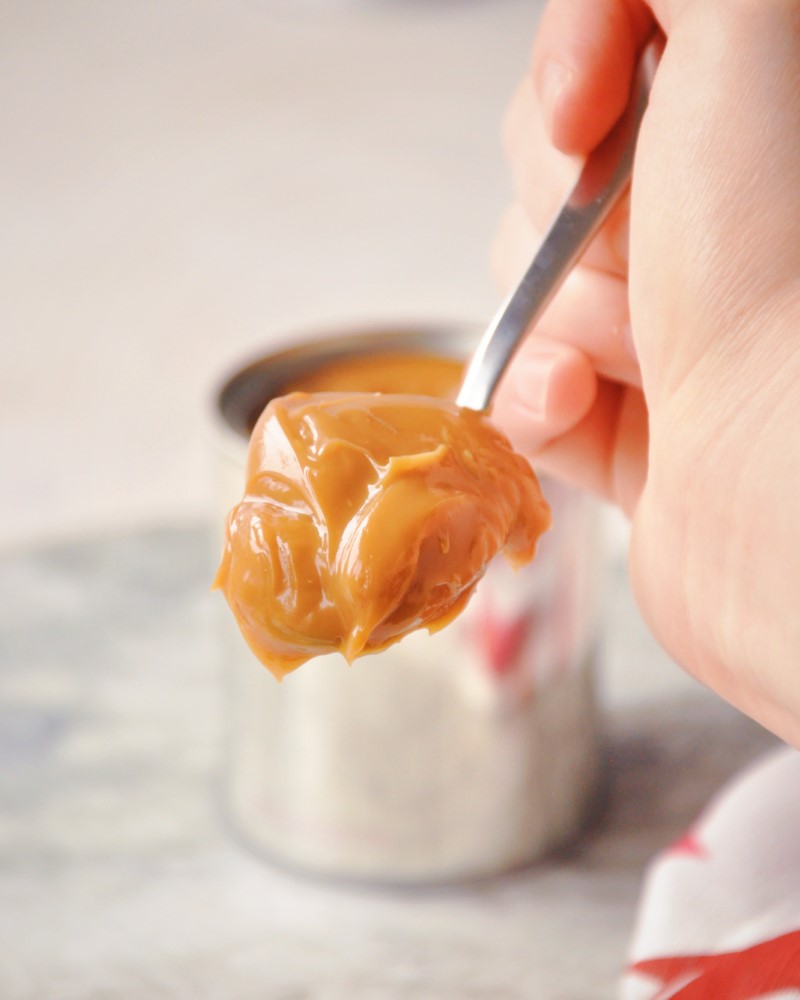 What is the traditional way of making dulce de leche?
Dulce de leche consists of a reduction of two simple ingredients: milk and sugar. The two are combined and heated over low heat, until the sugar caramelizes and the mixture thickens. This process can take around 3 hours.
Other methods for making dulce de leche
Baked dulce de leche: We place condensed milk on a heat-resistant deep dish, cover it with tin foil and bake in a bain-marie for approximately 2 and ½ hours. With this method, it can come out a little lumpy so you have to whisk it or blend it to make it smooth.
Cook in a pressure cooker: Similar to what we do with the stovetop method. The condensed milk must be completely covered with water. We cook it for about 40 minutes. This method is faster, but not everyone has a pressure cooker at home, which makes it less accessible.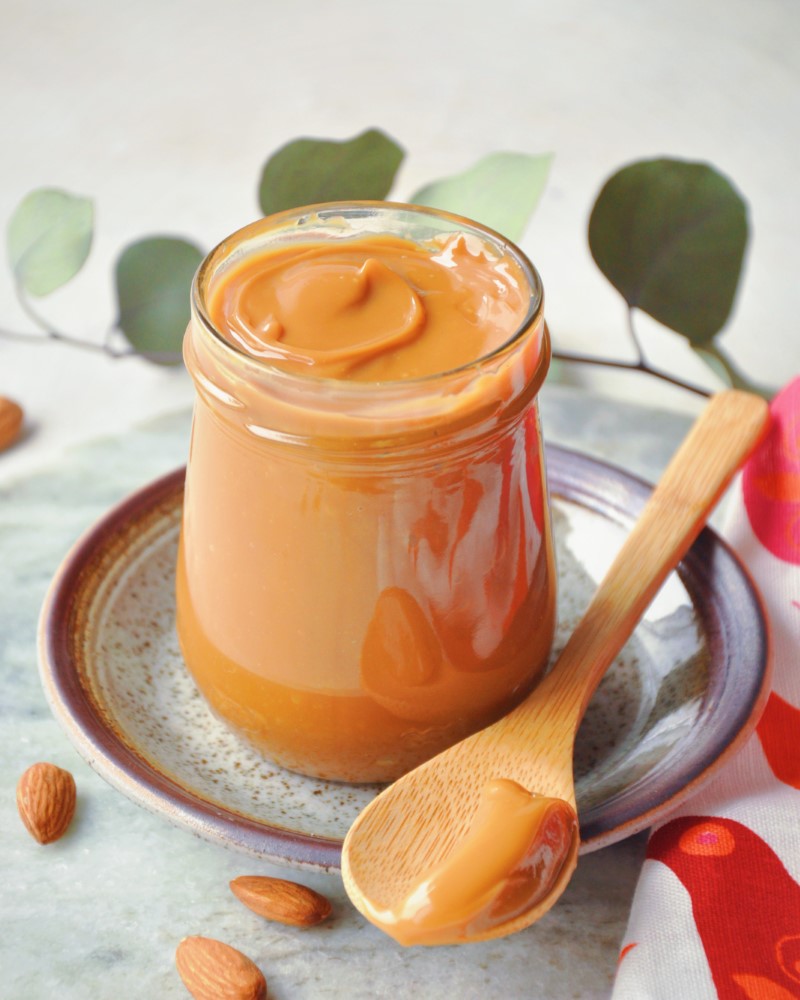 Baker's Tips
Water must cover the can at all times: Very Important
It is essential to fill the pot with water so that the cans get covered by 2 inches, and it has to stay the same throughout its cooking. If the water evaporates and the can gets exposed to air, it could explode and cause injuries. To avoid accidents, it is crucial to set a timer every 30 minutes to fill the pot with boiling water. It is convenient to have a kettle with hot water at all times for this task. Repeat every 30 minutes until cooking is complete.
Remove the labels
It's better to remove the labels because they could fall apart in boiling water, and we would end up with water contaminated with bits of paper.
Lay the cans on their side
It is convenient to place the cans on their sides in the pot so that the boiling vibration doesn't cause them to move, making annoying noises. This is also useful if the pot is not so deep, since by laying the cans horizontally we gain a little space to fill up the pot with water.
How to prevent the cans from scratching the pot?
In my case, I used a nonstick pot, which was the biggest one I had. To avoid scratching the surface of the pot, place a white cotton cloth in the pot, under the cans.
Cool completely before opening
It is equally important to allow the cans to cool completely in the water to avoid explosions or burns. I leave them overnight but it can also be about 4 hours until the water is lukewarm.
Conservation of dulce de leche
You can store dulce de leche at room temperature unopened for up to 3 months. If opened, transfer to a glass container with a lid and store refrigerated for up to 3 weeks.
How many cans can I cook at the same time?
You can cook many cans at once, in fact, as many as you can fit in your pot. Just check for them not being so close to each other.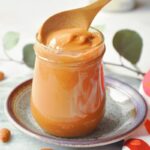 Print Recipe
How to make Dulce de Leche (the easy way)
Dulce de leche made with condensed milk is super silky, has a lighter flavor than store-bought dulce de leche, and goes great with any dessert. Best of all, you can adjust the consistency just by changing the cooking time!
Ingredients
1 can of condensed milk or as many as you can fit in your pot
Instructions
Fill a large pot with water and submerge the can of condensed milk (without the lavel). Cover the can with 2 inches of water throughout the cooking.

Bring to medium heat. When it comes to a boil, lower the heat so that it stays simmering.

Set a timer for half an hour to fill the pot with hot water as it evaporates. Repeat the process until completing the total cooking time (2 and 1/2 to 4 hours).

Cook for 2 ½ to 3 ½ hours for a more liquid and light dulce de leche. Leave for 3 ½ to 4 hours for a firmer, darker dulce de leche (this is my choice).

Turn off the heat and let it cool in the pot overnight or until the water is lukewarm or cold.

Store unopened cans in the pantry for up to 3 months. If you open the can, transfer it to a glass jar and store it in the refrigerator for up to 3 weeks.
Notes
Be sure to have the cans covered with water at all times!